Our founder
At Self-Worth Now, we believe in the transformative power of positive affirmations and a supportive community. Our founder, Jim Kupczyk, has dedicated his life to helping others, and his personal journey has led him to create a platform where people can uplift and empower each other.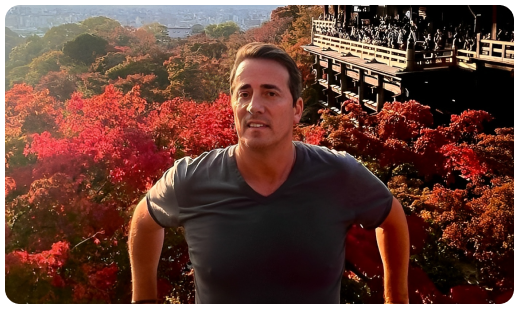 About Jim Kupczyk
Meet Jim, a lifelong helper and healer, known for his impact and dedication to building mindfulMarket.com, a heart-centered marketplace that supports businesses enriching well-being and the planet. It was during his own transformative journey, which started in 2019, while exploring various healing practices like working with shamans in Bali and Sedona, experiencing sound therapy, sacred ceremonies, and embracing mindfulness, that Jim had a moment of truth. He realized that he, too, had struggled with self-worth issues. Through his self-improvement regimen, he discovered a profound level of self-worth and confidence.
Jim established Self-Worth Now, a compassionate platform to assist others on their journeys, out of empathy and personal growth. Grateful for a divinely assembled team of 8 advanced energy workers (bios coming soon) who share his vision, Jim feels honored to shepherd this movement towards greater self-love and acceptance. Together, the team aspires to empower people with the transformational power of self-worth.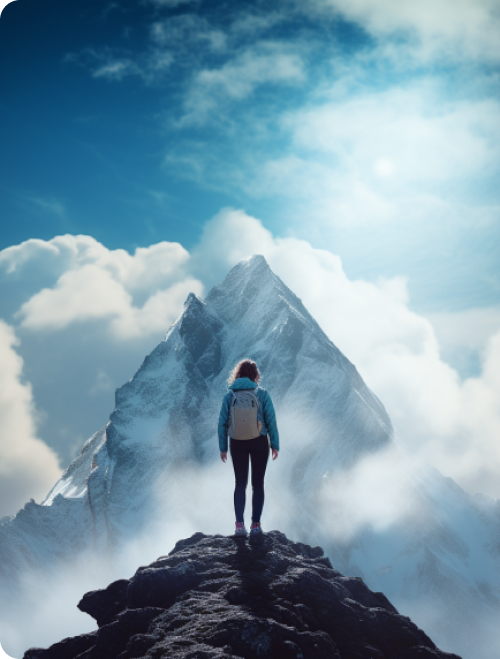 Mission
"Our mission is to empower individuals to realize their inherent worth, fostering self-esteem and confidence through daily affirmations, transformative content, and a supportive community. Our goal is to make personal growth accessible, affordable, and profoundly impactful."
Vision
"We envision a world where self-doubt is replaced with self-belief, and everyone recognizes their inherent worth. Through our platform, we strive to spark a global shift in self-perception, nurturing a society that thrives on confidence, esteem, and mutual support."
Why Join Us?
Embark on a transformative journey for a one-time fee of $28.88. Each purchase includes the opportunity to gift the program to a friend or a loved one, as everyone can either strengthen their self-worth or knows someone who lacks confidence and could use a boost. It's a wonderful way to pay it forward and extend the power of self-worth improvement to others.
At Self-Worth Now, we believe in the power of paying it forward. You currently have the option to invest in your own self-worth journey by purchasing the single 26-Day Program for $19.88. Soon, we'll be offering the "Pay it Forward" option, allowing you to gift the program to a friend or a loved one, sharing the transformative experience and supporting them on their path to increased self-worth and confidence. This thoughtful gesture fosters a sense of community and empowers us all to grow together. Stay tuned for the upcoming "Pay it Forward" option!
Unlock the power of collective consciousness! After completing the 26-day program, continue to receive daily QES affirmations from our divinely assembled team of 8 advanced energy workers for a small monthly fee of $2.88. As a community member, you'll have access to our interactive community blog, forums, exclusive content, and resources. Embrace the collective energy as the expansive community says a powerful affirmation on your behalf, amplifying the positive impact on your self-worth journey. Together, we ignite the power of the collective!
We are so confident in the value of our program that we offer a 17-day money-back guarantee. This gives you the opportunity to experience the majority of the program and decide if it's right for you. If, within 17 days, you find that the program doesn't resonate with your goals and expectations, we will gladly process your refund.
Improving your self-worth is an investment in your overall happiness and success. Whether you're aware of struggles with self-worth or simply want to become the best version of yourself, Self-Worth Now can provide the tools and community support you need.
Join us today and start your journey towards increased self-worth, self-confidence, and ultimately, a happier, more fulfilling life. Not only will you be investing in yourself, but your investment will also help someone else on their journey to self-improvement through our "buy one, gift one" initiative and contribute to the collective consciousness of our global community.
Discover how Self-Worth Now has helped the community break free from self-doubt, unleash their potential, and achieve their goals